Wedding Photographer in Denmark
The life of a wedding photographer in Denmark and Northern Germany is an invigorating journey through a myriad of enchanting locales and captivating cultural experiences. The region, spanning from the bustling capital of Copenhagen, the charming city of Aarhus, to the picturesque coastal towns of Sønderborg, Flensburg, and Kiel, offers unique opportunities to capture unforgettable moments.
In Copenhagen, the capital of Denmark, a wedding photographer encounters the perfect blend of modern urbanism and centuries-old traditions. The city's cobblestone streets, historic architecture, and lush green spaces provide breathtaking backdrops for wedding photos. A highlight for many couples is having their picture taken on one of the colorful Nyhavn waterfront townhouses or at the majestic Amalienborg Palace.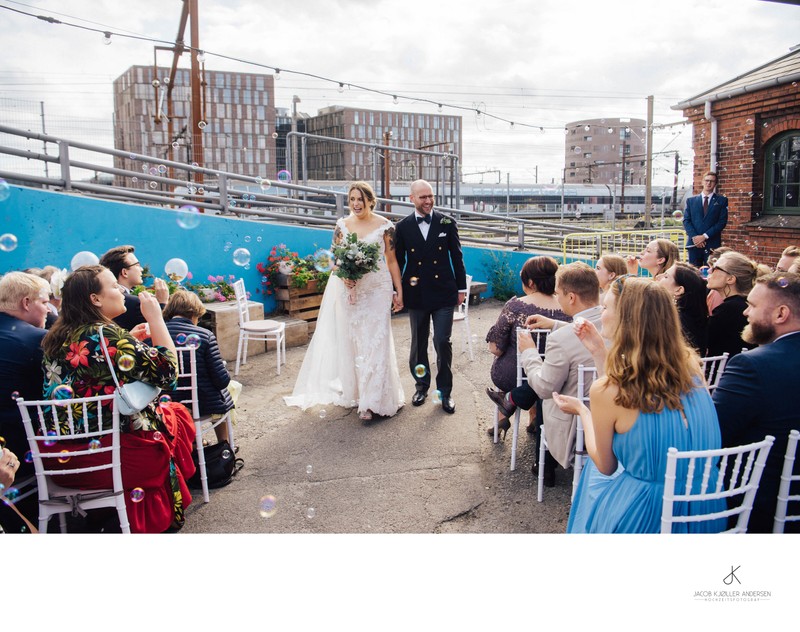 Aarhus, Denmark's second-largest city, brims with charm and character. Nestled along the picturesque Aarhus Bay, it is home to a vibrant arts and culture scene. As a wedding photographer, it's easy to find inspiration in the city's many galleries and museums, or amidst the unique, contemporary structures of the Aarhus Ø district. The enchanting Marselisborg Palace Gardens are an ideal setting for capturing unforgettable wedding portraits.
Wedding photos
Sønderborg, a charming town in Southern Denmark, offers a serene coastal ambiance.
Crossing the border into Northern Germany, Flensburg is a quaint harbor town, steeped in maritime history. With its narrow streets and distinctive stepped gables, it's a delightful location for capturing intimate wedding moments. A visit to the picturesque Flensburg Fjord provides an unparalleled backdrop for romantic wedding photos.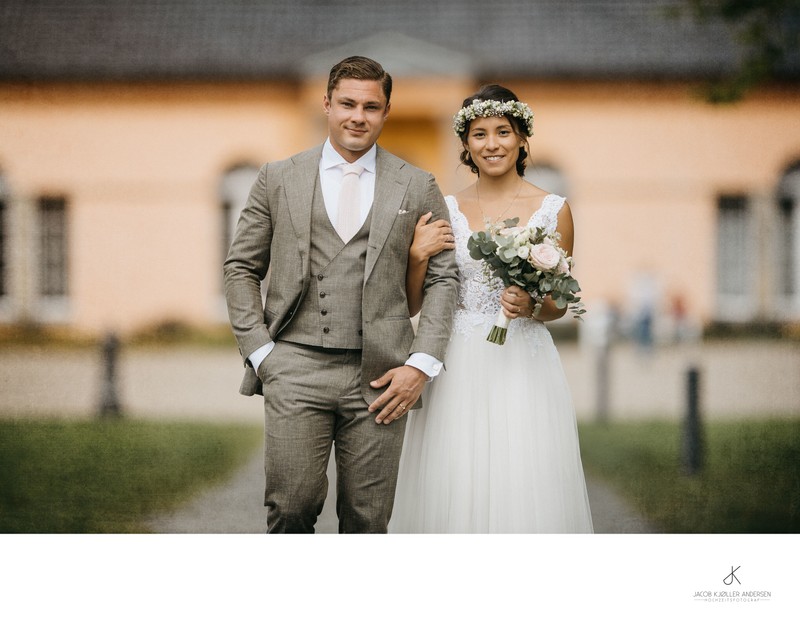 Finally, Kiel, a bustling port city on the Baltic Sea, offers an intriguing blend of nautical charm and modern architecture. As a wedding photographer in Kiel, one can capture captivating images of couples against the vibrant, ever-changing backdrop of the city's harbor.
- Let's discuss your need for wedding photography in Denmark.


1/320; f/2.0; ISO 100; 200.0 mm.